Open To Business
Are you a small business owner or future business owner in need of guidance? Whether it's financial advice, business structure or just having someone to discuss a new idea with, Open To Business can help!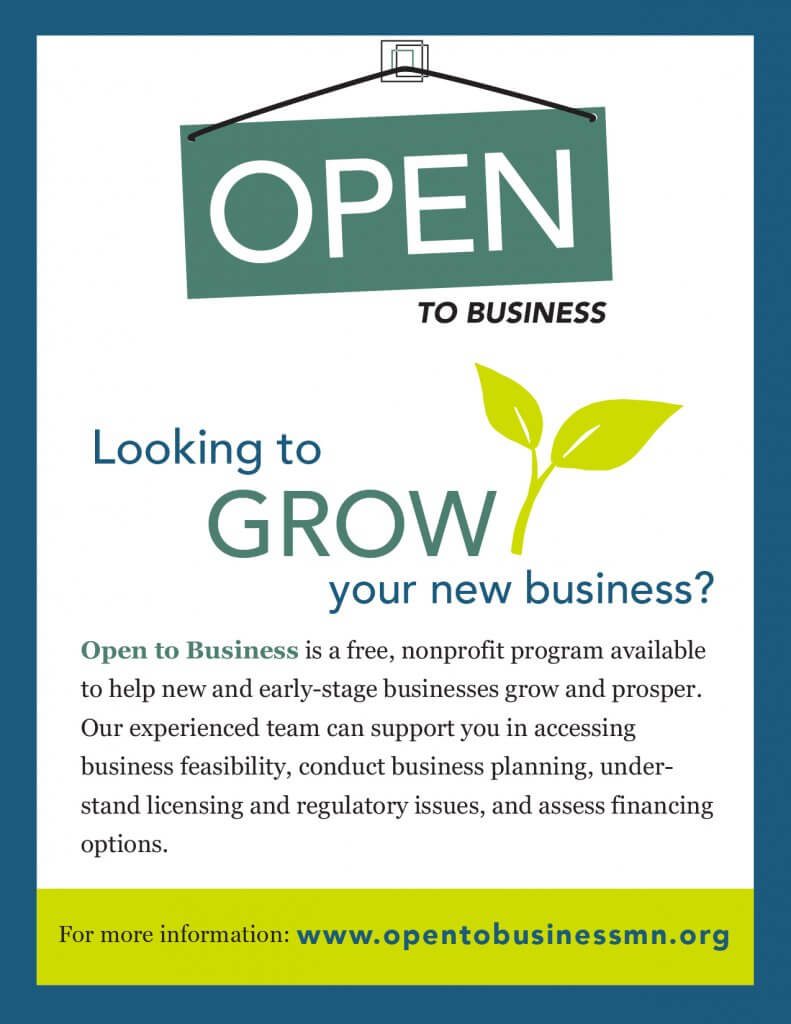 Open to Business is a partnership between:
Dakota County CDA
Cities in Dakota County
MCCD provides one-on-one business counseling to current and prospective Dakota County entrepreneurs who are then able to access MCCD's small business loan fund, the service is free to Dakota County businesses or residents.  
For more information, please contact Business Advisor Natalie Mouilso at 952-451-6390 or nmouilso@mccdmn.org.